During the first week of March, healthcare leaders and innovators arrived in Colorado Springs for the annual RISE National conference–three days dedicated to connecting Medicare Advantage professionals from health plans,  provider groups, and health care technology organizations. I was very excited to attend this year's event and represent Healthy.io alongside Paula LeClair and Chris McMahon.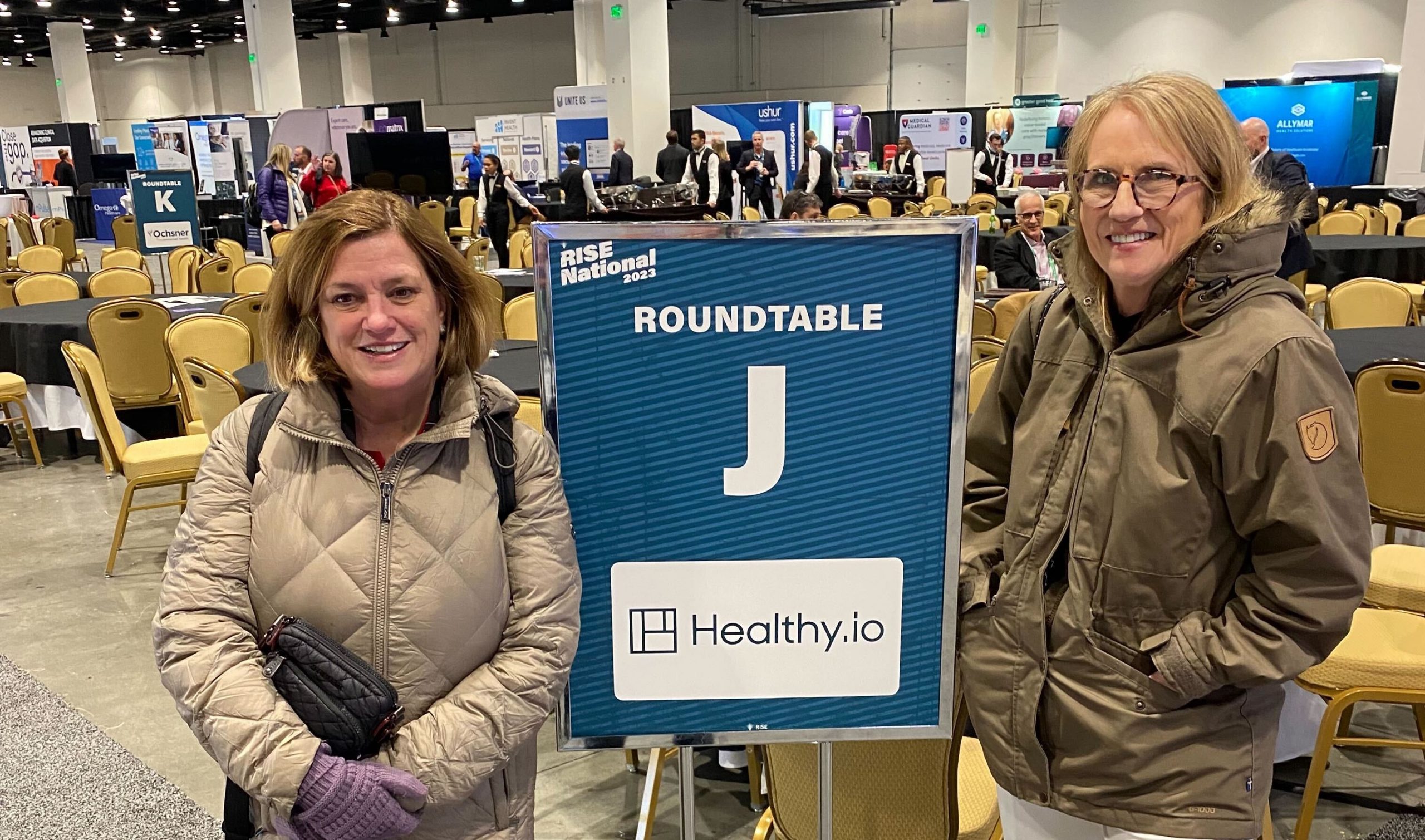 Paula and I ahead of our roundtable session
The chatter at this year's event was centered around the extensive changes CMS had recently announced for Medicare Advantage. It seems health plans are continuing to digest the adjustments and considering how this will impact their performance and ratings. Today's Medicare Advantage members have an abundance of plans to choose from, so the stakes are high for health plans to perform well and stand out from their peers.
The proposed KED Star measure is one area where plans are looking to improve their performance. In the majority of our conversations, plans were surprised at the number of members who were missing their now-required annual ACR test. CMS has also made it clear that healthcare access should be more equitable, turning the focus on how to serve members across all locations, socioeconomic statuses, races, and ethnicities. Solutions like Minuteful Kidney, which offers a smartphone-powered, at-home testing option, can help health plans connect with their untested members, making testing more accessible and engaging more members in their care.
In our conversations throughout the event and in the exhibit hall, people were very supportive of the KED measure and were interested in solutions to help close the measure and improve the kidney health of their members. It was really encouraging for me to hear praise for the simplicity of Minuteful Kidney and its ability to improve member experience, close gaps in care, improve quality, and reduce risk–overall improving outcomes for health plans and their members.
Throughout the event, we were able to connect with both new and familiar faces at our booth and at Roundtable J during Tuesday's roundtable discussions. If you attended RISE National, you may have also seen our name while you were waiting in line for the bathroom, washing your hands, or taking a mirror selfie like my colleague, Chris! We were grateful for this unique opportunity to amplify our presence at the event and get more people engaged in their kidney care.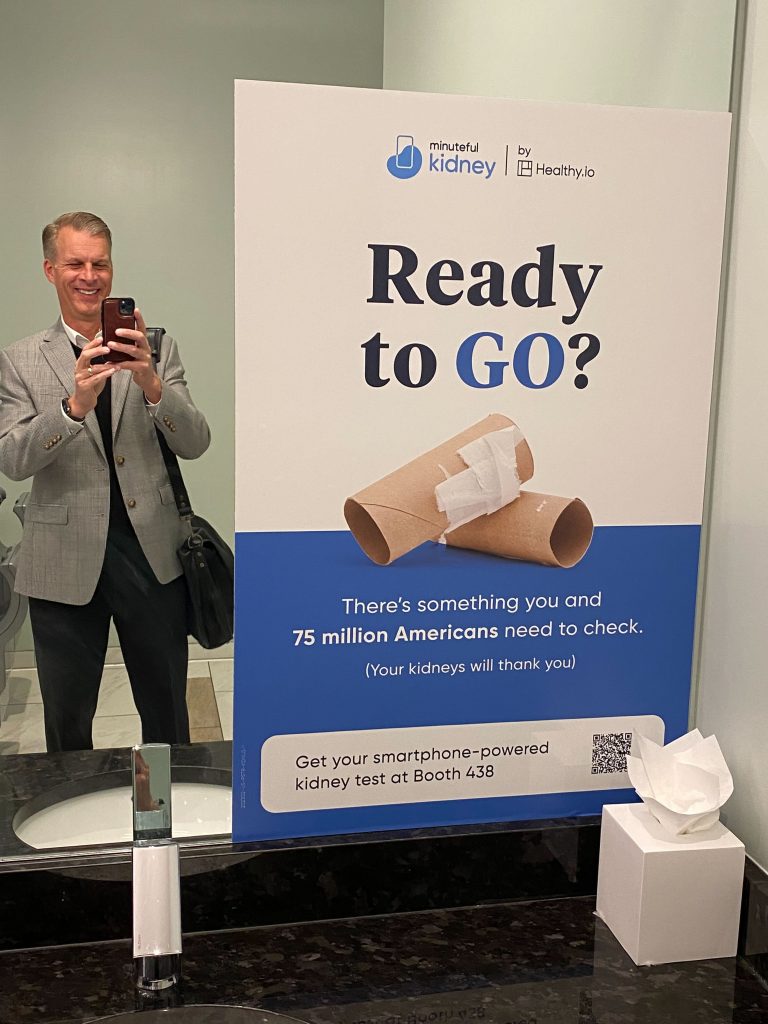 Chris posing with our bathroom advertising
If you attended the event and didn't get a chance to connect with our team, please feel free to schedule a meeting now and we can send you a Minuteful Kidney test kit to try for yourself.