The rates of chronic kidney disease (CKD) and kidney failure among communities of color highlight glaring disparities within the disease. For Black Americans, CKD is approximately 33-43% more common than in their white counterparts, and they are 4 times as likely to develop kidney failure. Additionally, since the year 2000, the number of Hispanics with kidney failure has increased by more than 70%. Compared to non-Hispanics, Hispanics or Latinos are almost 1.3 times more likely to receive a diagnosis of kidney failure.
The prevalence and progression of CKD can largely be attributed to a lack of testing. According to clinical guidelines, people at risk for CKD should monitor their kidney health by taking an annual albumin-to-creatinine ratio (ACR) test. Unfortunately, despite those recommendations, the average ACR testing rate for at-risk people is as low as 20%. Oftentimes, barriers such as transportation, timing, cost, and access can cause people to miss out on critical health services such as lab tests. 
We analyzed a cohort of over 20,000 at-risk people across the US who received Minuteful Kidney in partnership with leading health plans. With Minuteful Kidney's smartphone-powered test kit, we provide an alternative to traditional lab testing. 85% of Americans own a smartphone, including 60% of people over the age of 65, meaning that the vast majority of Americans have access to a phone to complete the Minuteful Kidney test. By making testing available for anyone to take in their own home and on their own schedule, we can reduce those barriers to care.
Equitable access
When analyzing the test completion results based on zip code demographics, we found that adherence to testing when utilizing the Minuteful Kidney solution was consistent regardless of income, race or ethnicity, and population density. This lack of significant differences in test completion rates across all demographics indicates that our service provides equitable access to care.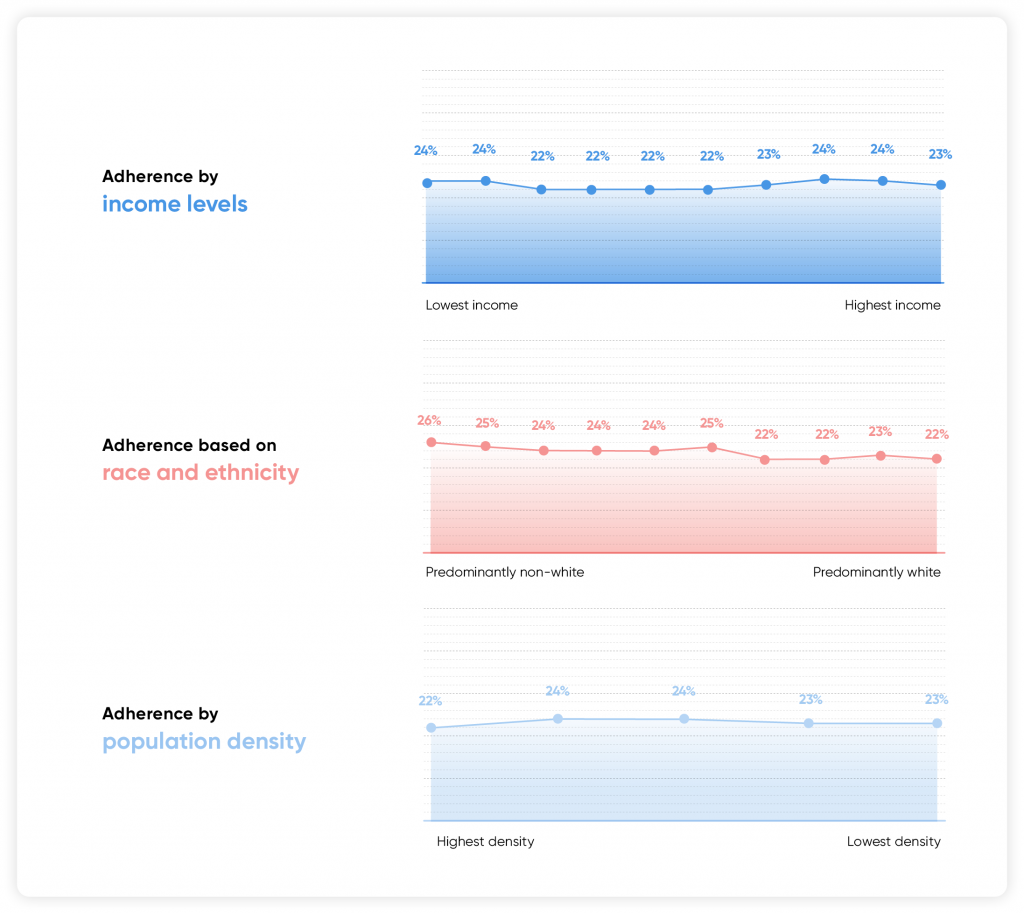 Click here to download the full PDF version of the case study.